My owners have given some thought to getting a goat to live on our two acres.  They think goats are cute and personable and lawn mowers on four legs.  I'd be happy to have a goat to herd, but I am not so sure what our suburban neighbors would think of the 4-foot high sturdy fence that we would need.  In any event, this video on Goats from the Pet Collective will give you the highlights of goat ownership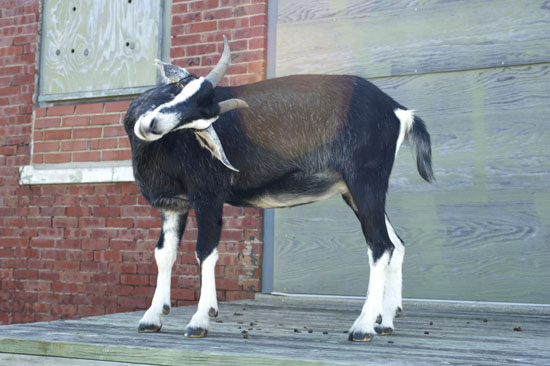 http://www.youtube.com/watch?v=l6DGnh4I_q4&list=PLB54B4FA970D888B7&index=3&feature=plcp. If you are still interested, you might want to grab a copy of Raising Goats for Dummies by Cheryl K. Smith http://www.amazon.com/Raising-Goats-Dummies-Cheryl-Smith/dp/0470568992/ref=sr_1_1?s=books&ie=UTF8&qid=1342180140&sr=1-1&keywords=goats+for+dummies.
Just don't leave it near your new pet —  goats will chew on and taste just about anything resembling plant matter to decide whether it is good to eat, including cardboard and paper labels from tin cans.