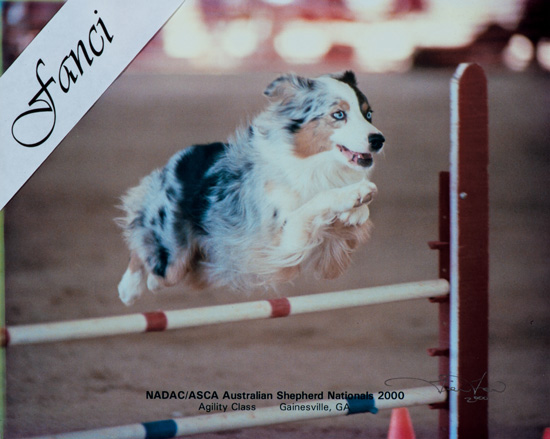 My Mom Fanci, died this month at age 15 and she will be missed. You can see where I got my good looks; she was a beautiful dog. She was talented, too, achieving Companion Dog and Companion Excellent Dog degrees and serving regularly as an ambassador to a local 2nd grade class. But, it was in agility competition, with chutes and teeter totters and weave poles and 7-foot A-frames, where Fanci excelled. (Maybe that's where I get my speed.)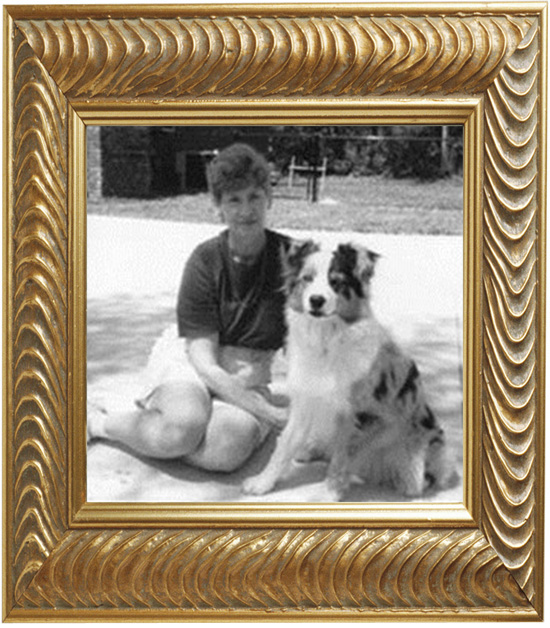 Her owner, Shirley Uphouse, wrote about Fanci and her success in her book: My Dogs, My Friends:
"Like most Australian Shepherds she was a quick learner. It was thrilling to see Fanci working in something she loved to do. We were a team as handler and dog were meant to be. We communicated with subtle movements and telepathic nuances. At the starting line she quivered with energy to burn, anxious to explode on the course. And explode she did. She ran the tunnel so fast, if not held down well, she rolled it as she ricocheted off the back wall…" Here's a photo of her winning a First Place title.